Biography
Raised in Lokeren, Belgium, Simon Van Parys moved to Ghent mid-way through high school to specialise in art and settled there permanently. He graduated in 2010 with a Masters in Fine Arts and Sculpture, he graduated in 2010 with a Master of Fine Arts and Sculpture, with the work "All your base …": a vivid description of the intergalactic conflict composed of forty-two individual sculptures. Soon after he found the studio where his professional practice would take root. Since then his work has continued to evolve, with international collaborations in cities like Shanghai, Montevideo, Tehran, Hong Kong, London and Buenos Aires broadening his artistic horizons. Each new environment exerts a defining influence on his output, with his final presentation evidencing the importance of cultural exchange between visiting artists and local communities.
ARTWORK
Laser Sculptures and The wall of sound
Installation (UV-print, laser and sound)
I'm a traditional sculptor during day. I use clay and other slow paced techniques and create heavy engine inspired sculptures. At night, being a futurist, I become the opposite and challenge my regular workflow with contemporary and digital techniques. A soundtrack for sculpture Music is central to my process of creation. It's an accelerator; house and techno soundtrack for my endeavors. Deep insistent beats drive me on and help forge the final piece, providing a vital energy. Conceived from a need for loud speakers and a black hole of a budget, The Wall of Sound started modestly, growing from the scavenged parts of recycling parks into the towering sound-system that exists today. It is an invaluable musical collaborator: a conglomeration of speakers and amps built and fine-tuned piece by piece, transforming my practice from the purely visual into the multi-dimensional.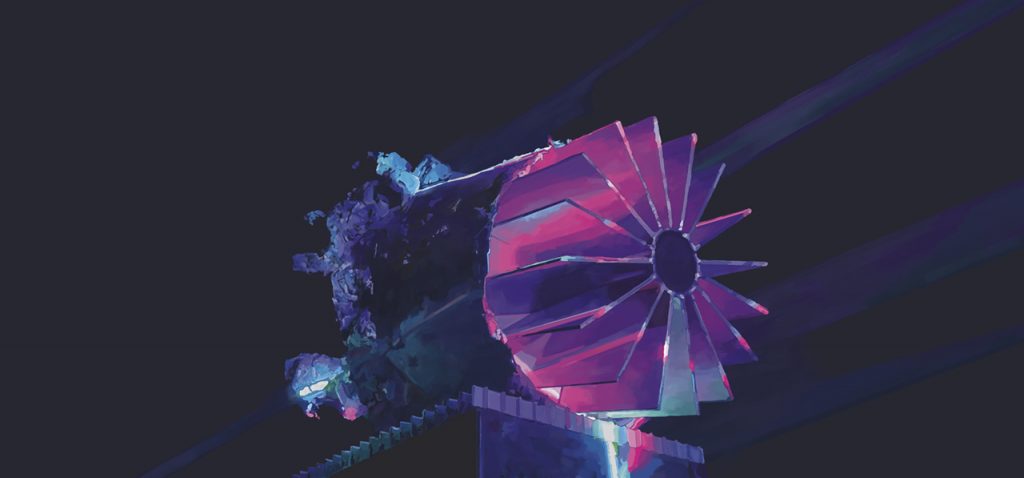 Link to artwork: