Biography
Scott Hessels is a Hong-Kong based artist whose artworks explore how emerging technologies can help us better understand our environment. His site-specific installations have used sensors, robotics, GPS, and adaptive materials, often partnering with key science organizations. His films and new media installations have shown internationally in museum exhibitions focusing on both technology and fine art.
ARTWORK:
Below Victory
Installation with Augmented Reality
Inverting the concept of a public sculpture, the artwork began with a Ground Penetrating Radar scan of the Plaza, revealing the structures below the surface that date back to Antiquity. An augmented reality experience merges the real world with the exposed history. Six large-format optical illusions use the geometric forms of an archaeological dig to metaphorically represent the ruins and broken homes that lie below every victory. The Covid pandemic and need for a safe, socially-distanced experience deepened the meaning beyond the militaristic or historic to include our hidden losses endured to survive in the outbreak.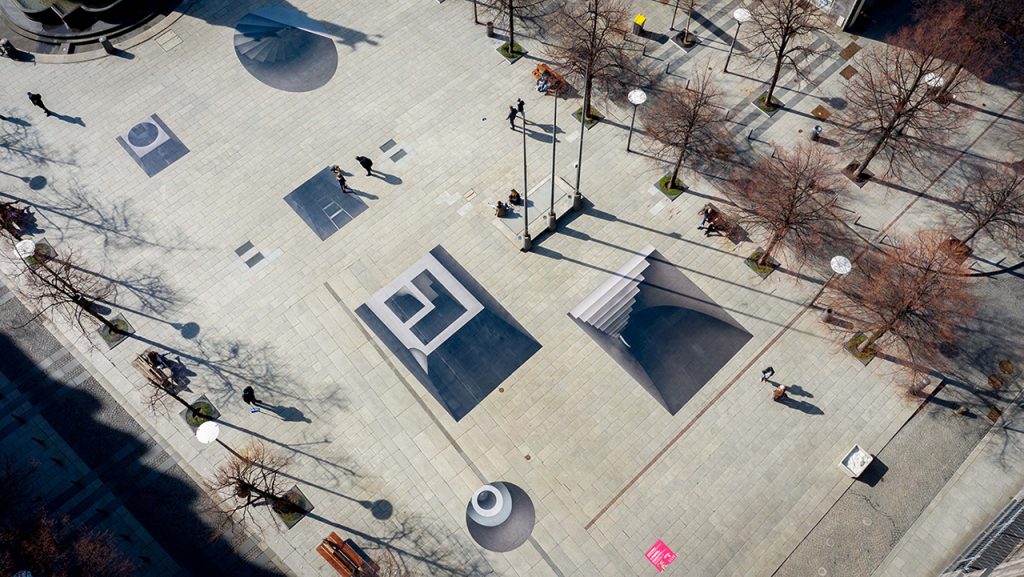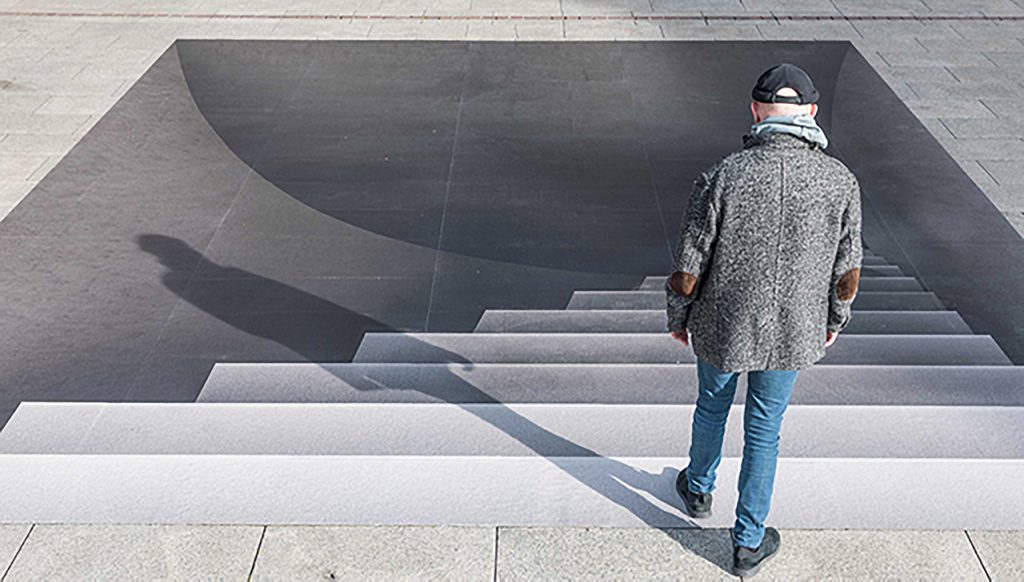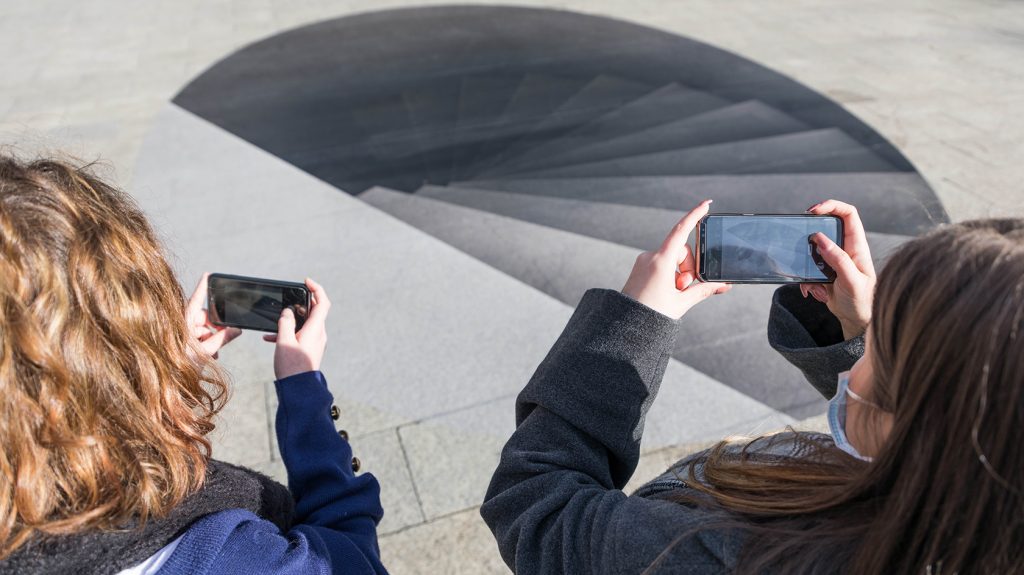 Link to artwork: