Biography
Rumu Innovation was founded in 2017, dedicated to exhibition planning, interactive technology, brand marketing and design consultant.
Rumu Innovation had presented projects well-known in the industry, adopting creative technologies with VR, AR, MR and Somatosensory.
The team has won the Annual Award of 2017 SEIKO Technology Innovation Contest, and the First Price, the Best Taiwan IP Application price of 2017 VR Hack Fest.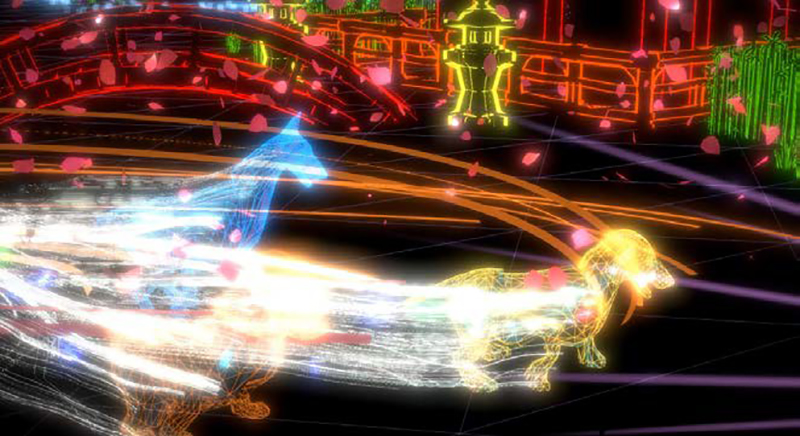 【8ight Dogs】
Installation
300 Years ago in China, an Italian Jesuit brother and a missionary "Giuseppe Castiglione" as known as "郎世寧 (Lang Shining)", where he served as an artist at the imperial court of three emperors – the Kangxi, Yongzheng and Qianlong emperors. He painted in a style that is a fusion of European and Chinese traditions, which deeply influenced artistic community in China.
【8ight Dogs】was inspired and extended the concept from 郎世寧(Lang Shining)'s 【Ten-Fine Hound】, incorporating interactive technology and instant computing into the flowing traditional brush strokes. A new interpretation of dog's posture, muscle and expression that takes place in different cities and interacts with local citizens, and becoming a unique contemporary visual motion full of interactive entertainment.