Biography
Ramiro Camelo is an independent art curator. Obtained his Master's degree in Curating Contemporary Art at the Royal College of Art, London. He has collaborated in projects with artists including: Simon Starling, Ilya & Emilia Kabakov, Alexandre Singh, Tris Vonna-Michell, Maurizio Cattelan, Jeppe Hein, Claude Closky, Gianni Motti, Sarah Lucas & Oscar Muñoz.
CONFERENCE:
On/off: Notes and aproximations to the veridical story of Artificial Life.
The presentation proposes an accelerated incursión through the exceptional galaxy of robots, humanoids, cyborgs and androids popularized by Pop Culture, cinema, televisión and comic books. It is a fact that the fictional history of intelligent machines is absolutely related to the cultural advances of artificial intelligence (AI), since the first automatons to the most advanced humanoid robots of the 21th Century. This way, we will try to evidence that every extremely fascinating link or artificial life created in the present, is the result of an hybridation between the arcane technical rudiments and the rich history of robotic sci-fi from the past era.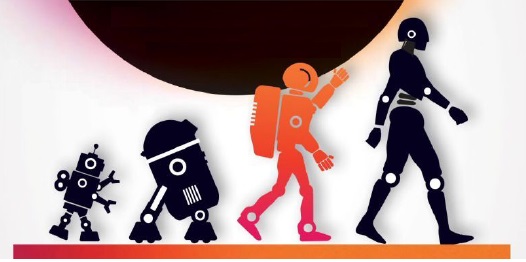 Translation: Agustina Manso
All sessions by Ramiro Camelo