Biography
Creative programmer, media artista, cross media designer, brand experience creative. Founder of Oktopus.tv Studio with more than 15 years of experience developing immersive reality, analyst and researcher working in science and art integration and the critic use of technology, using movement, light and sound in his interactive experiences, through his purpose: "BROADENING THE VISION OF THE POSSIBLE". He has exhibited and presented his artworks in Shanghai Interactive Forum, Sonar + D, Mutek, Campus Party Mx, Motus Taiwan Full Dome Festival.
ARTWORK
Cosmic Microwave Background
Mixed Reality
We used a metaphor, the Nobel Prize winning theory (Penzias and Wilson 1978) that found out a way of electromagnetic radiation that fills the whole universe and thatis produced in a constant echo of the first photons that escaped from the Big Bang, that heightened vibration so much, that made light reflect throughout space, time and time again, and the first shapes started to emerge. The stages are digital environments, designed in a video game engine, and we use the motion capture camera that registers image and the body choreographic interpretation in depth and that is represented in a 3D pixel cloud with its human shape, a pure vibration, imperfect, sometimes indecipherable and it transforms into a micro and macro representation of the universe.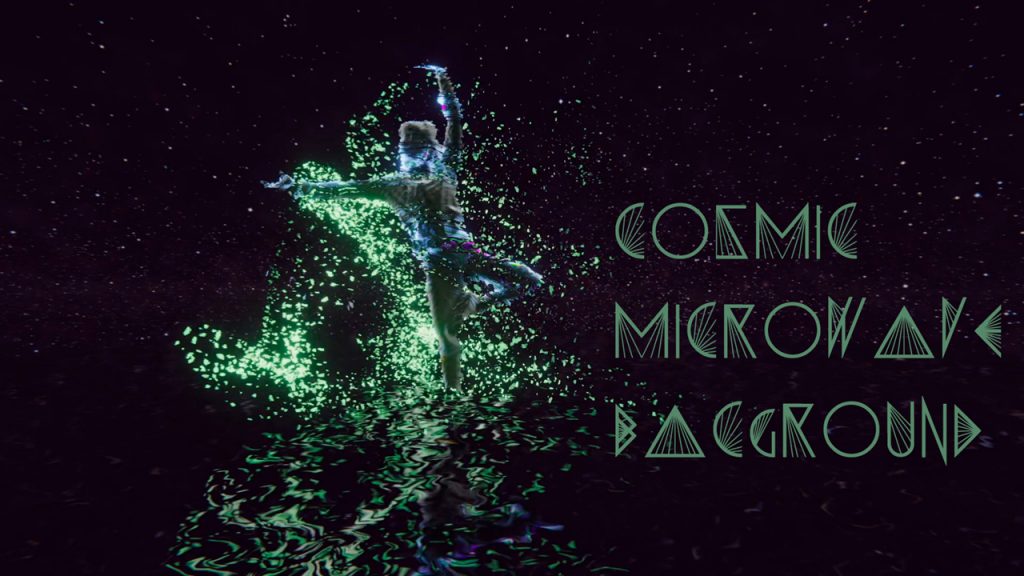 Link to artwork:
https://oktopus.tv/portfolio-item/cosmic-microwave-backgound-digital-immersive-dance-performance/