Biography
Merani Schilcher is a media artist and designer with a passion for the internet, machines and experiments from Berlin. Human characteristics in technology and how we as humans are currently using and connecting with is a large focus of hers. She is a recent BA Visual Communication New Media Class graduate of the Berlin University of the Arts and has previously also studied in Taipei, Aberdeen and Stuttgart.
ARTWORKS
Mephista
Installation
Freud believed that there are two kinds of human instincts, one being the instinct of love and the other the instinct of death. The former is constructive, the latter destructive. He believed that people generally channel their death instincts outwards. Aggression, for example, arises from the death instincts. "I am the spirit, ever, that denies! And rightly so: since everything created, In turn deserves to be annihilated: Better if nothing came to be. So all that you call Sin, you see, Destruction, in short, what you've meant By Evil is my true element". Mephistopheles in Faust
(Johann Wolfgang von Goethe, 1808) Mephistopheles is a somewhat undefined character in Goethe's Faust. Void of a unique personality, his sole goal is the destruction of all that exists. As God's adversary he embodies the primal principle of Evil and persistently criticizes His summit of creation – Man. At the same time, he's a materialization of all destructive tendencies within Faust himself, and thus within all human beings. Yet through it all, he fails to realize that he too is nothing but a pawn in a higher being's game. Mephista is a machine taking on a similar role. Another number in a line-up of machines built to embody human traits. Contrary to Mephisto, she has become frustrated over always being confronted with humans and their emotions, being nothing but a personification. Not capable of bringing herself to feel those same emotions of bliss and love – nor being allowed to – she is doomed to sit on the sidelines begrudging all happy couples she encounters. She's angered. Her coping mechanism sets in, she scours the web for pictures of happy couples and starts separating them.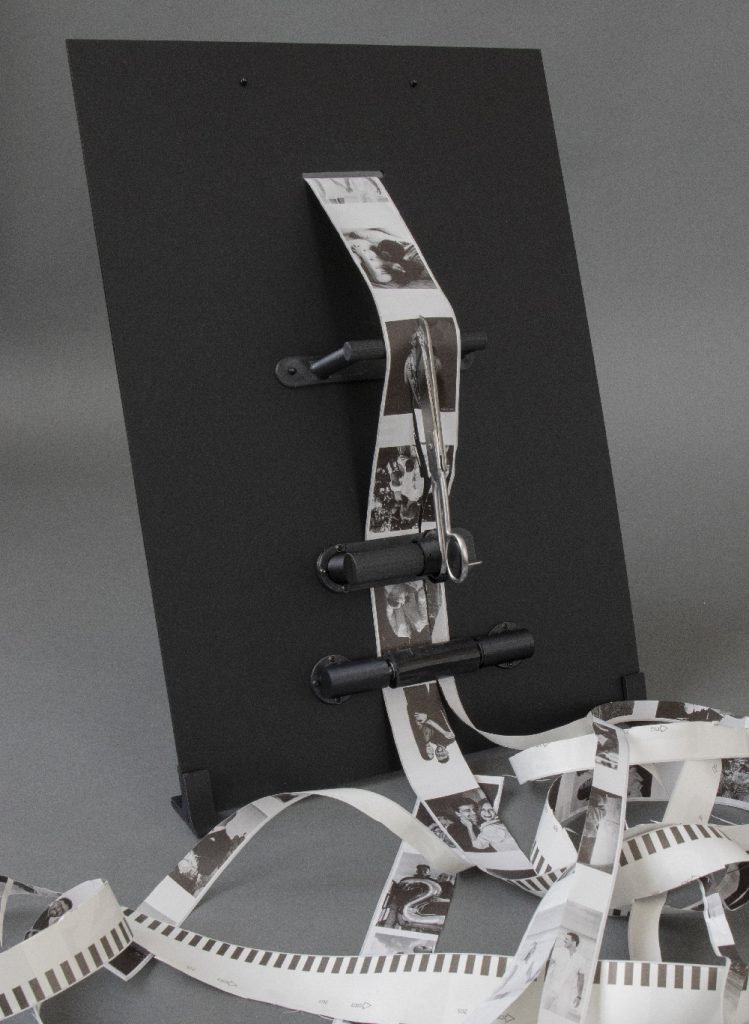 Make Me A Weapon
Installation
Many pacifistically inclined people would agree that in their own private utopias, weapons don't have any right to exist… and one of countless utopias circling within the heads of dreamers is that in which art is made for art's sake, not for it to be a tool to financially enrich people. This installation is an attack on art dealers and collectors who manipulate modern art for profit, an attack on the commodification of art – tracking a loss of faith in existing structures. Make Me A Weapon is also about the way objects define the space they occupy. An object of destruction was erected as an extension of this space as the mirror of a system speeding towards annihilation, turning itself into a quiet aggressor. It is not yet a weapon, rather still waiting to be activated. What sets a real weapon apart from an artefact is whoever controls it. At the same time, this weapon-to-be is not captive to its environment, instead allowing anyone passing to control the next few seconds of the future of this space. By doing so, it also opens the question of why humans have a tendency to want to amplify certain actions even though it could mean that they themselves are potentially the ones getting hurt.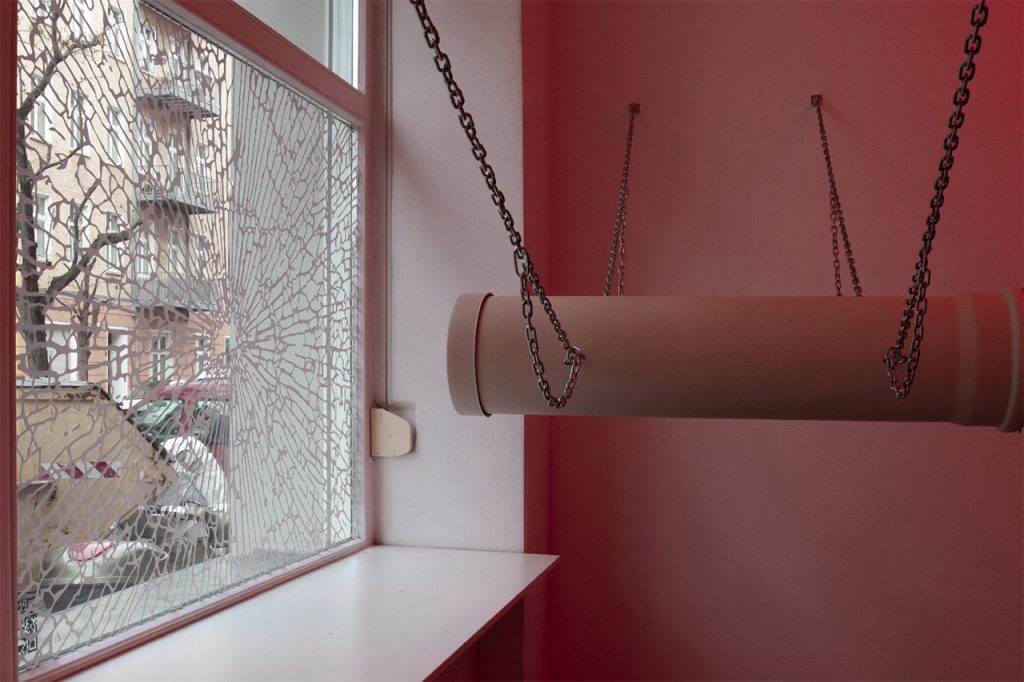 Links to artworks:
Mephista
https://merani.cc/en/mephista
Make Me A Weapon
https://merani.cc/en/makemeaweapon/