Biography
Markus Keim (IT) was born on 11.06.1969 in Sterzing. He studied history and political science at the University of Innsbruck from 1990-1995 and two semesters at the DAMS in Bologna in 1996. From 1999-2006 he was co-founder and actor of the renowned "theatercombinat" in Vienna, which was awarded the Nestroy Prize, among others. Since 2008 he is a freelance artist in the fields of installation, film and performance. He lives and works in Vienna and in Sterzing.
Beate Hecher (AT) was born on 25.11.1972 in Villach. She studied sculpture at the Academy of Fine Arts in Vienna in the master class Ölzant. From 1999 to 2000 she worked as a motion designer and since 2003 as art director at "Zone". In 2004 she received a professorship at the FH Hagenberg for the course of studies "Media Technology and Design". Since 2004 she has been working as a freelance artist in the fields of installation and film, in addition to her work as a graphic designer. She currently lives and works in Vienna and Wernberg. Since 2008 Markus Keim and Beate Hecher have been working together on an artistic level. The jointly developed works have been shown at various international festivals and events in over 50 different countries.
ARTWORK
Masked ball 
Video
The production facilities abandoned and paralyzed…dusty environment…people waiting for better times breathing over masks in leisure mode…standstill.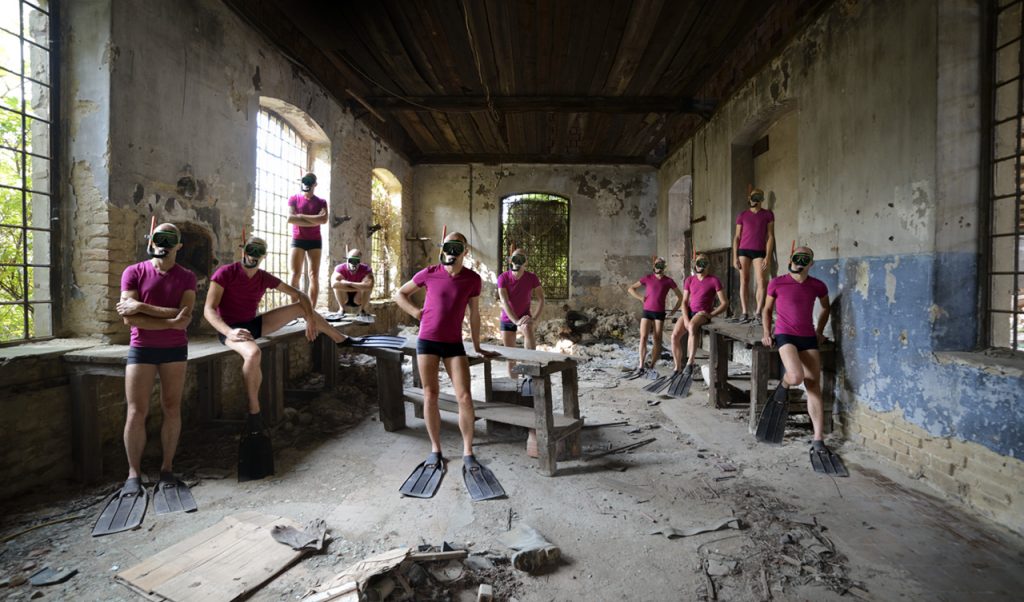 Link to artwork: