Biography
Mark J. Stock is an artist, scientist, and programmer who creates still and moving images and objects combining elements of nature, physics, chaos, computation, and algorithm. His work explores the tension between the natural world and its simulated counterpart, between organic and inorganic, digital and analog, and structure and fluid. Mark eschews the 'black box' nature of commercial software—his work is exclusively created with scientifically-accurate research software, mostly of his own design.
He has been showing work since 2000 and has been in over 80 curated and juried exhibitions since 2001, including Ars Electronica, ASPECT Magazine, and seven SIGGRAPH Art Galleries. He has spoken at numerous scientific, graphics, and art conferences and workshops, and has published papers in a variety of fields. Mark completed his PhD in Aerospace Engineering at the University of Michigan in 2006 and works out of his studio in Somerville, Massachusetts. He is represented in California by SENSE Fine Art.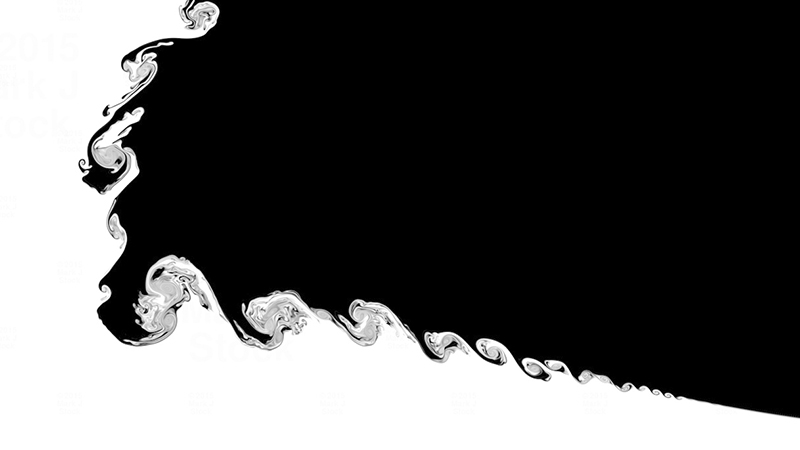 The Yin and Yang are Fractal
Video

Fourth in a series of video works, the theme of The Yin And Yang Are Fractal is simple: that there exist within the monolithic concept of the Yin and Yang multilayered and ever-changing interactions between scales large and small, reflective of the dynamic, complex organisms which we see as embodying the concept.
Frames simulated using my custom vic2d solver at 8192×4608 and reduced slightly for FUHD (8K, 4320p) resolution.