Biography
Hsin-Chien Huang is a content creator who is fluent with both digital technology and traditional art.He had collaborated with media artist Laurie Anderson with her first interactive CDROM "Puppet Motel". He also had experience to work with computer entertainment companies like Sega and Sony as art director. Currently he is a devoted artist and also teaching at several universities on interactive media.
After he returned to Taiwan in 2001, he established Storynest, a team of creative people to support his art creation. orynest is an art creation team that supports Hsin-Chien Huang's art creation. Its creative contents include stories, digital prints, web art, music and interactive installations. Storynest converts the traditional art form like photographic, storytelling, music, images into new hybrid presentation with the usage of digital tools. Since 2001, Storynest has collaborated with singers, dancers, photographers and curators in various projects.
ARTWORK
Bloodlines
3D Printed Sculpture embedded in Lucite, 2020
Bloodline is a sculpture series that artist Hsin-Chien Huang started to create from 2019. The principle of it is to scan two direct blood relatives' faces and record their forms and colors. Then using algorithms, calculations were run to find matching colors between these two 3D scanned faces. Then connects these two points with a line that forms the structure of this sculpture. As artist's train of thought brought forth new shapes, it grew into what he had been searching for.
It was important to delve into the use of novel technologies in our digital age to explore, record, or meditate on the things that we cherish, such as our family bloodline. The memories that we most want to preserve, things we have inherited from our bloodline, both our strengths and our weaknesses -our bodies' forms and genetic defects. They are all passed down through our lineage, passed down from one generation to the next.
Sometimes it clings to us like thousands of intertwined strands of silk. We can't separate or untangle them. It just becomes interwoven into a structure that cannot be broken.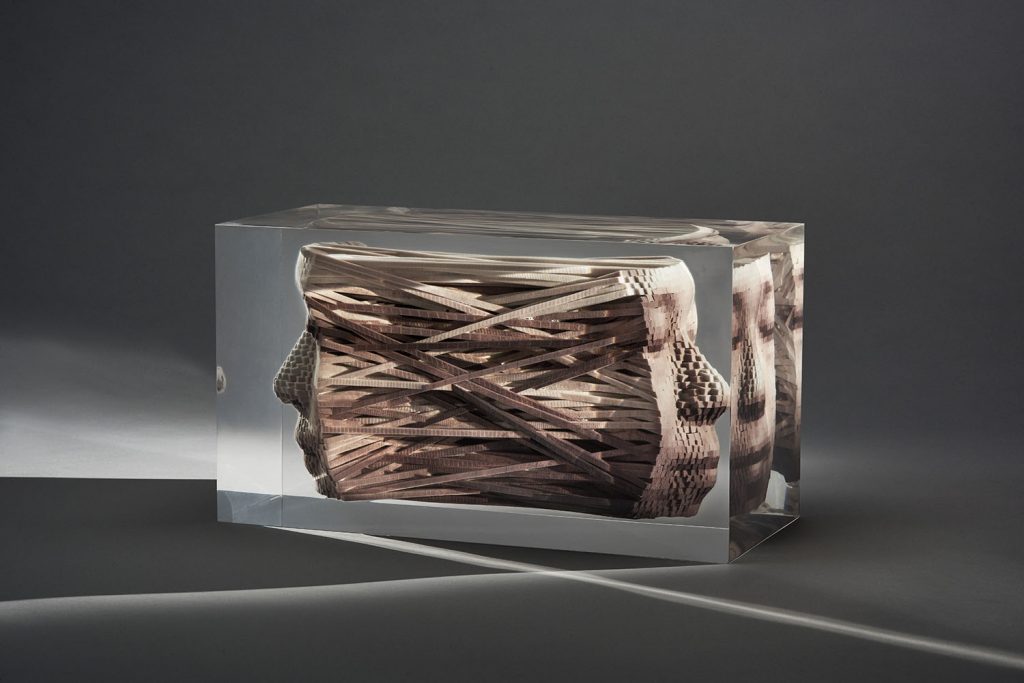 Bodyless
VR Installation, 2020
Bodyless is a surreal VR experience based on the director's childhood memory during Taiwan's martial law period in the 1970s, when human qualities were simplified and quantified with few characteristics recognized and measured by the ruling class. The player becomes a deceased political prisoner's ghost in his journey to find his way home.
Although the era has long gone, the emerging digital technologies follows suit. Governments started to use new technologies like digital surveillance, big data and AI as means to monitor and control people. Powerful world leader uses tweets less than 140 characters to set the course for his country. Human beings are reduced to a few pixels on the screen and left to the military drone pilot to decide for their lives.
In Bodyless, the retrospective martial law governing and ultramodern digital technologies are fused into a dark oppression against folk's living and beliefs. The audience experiences the journey through the eyes of an old man who was a political criminal under a government's secret experiment. After his death, he became a ghost and descended to the underworld. In Taiwanese folk belief, during "Ghost Month", the hell gate will open for ghosts to visit their families. The old man's ghost makes up his face and ascends to earth. Through his eyes, the folk culture forms a rich spiritual world interwoven with nature. However, a mechanical force starts to deteriorate the spiritual world and eventually reduces human forms and memory into simple geometrical shapes that can be easily processed by the technologies.
The content of the Bodyless was transformed into augmented reality concert. Here is the intro (Phantasmagoria Concert)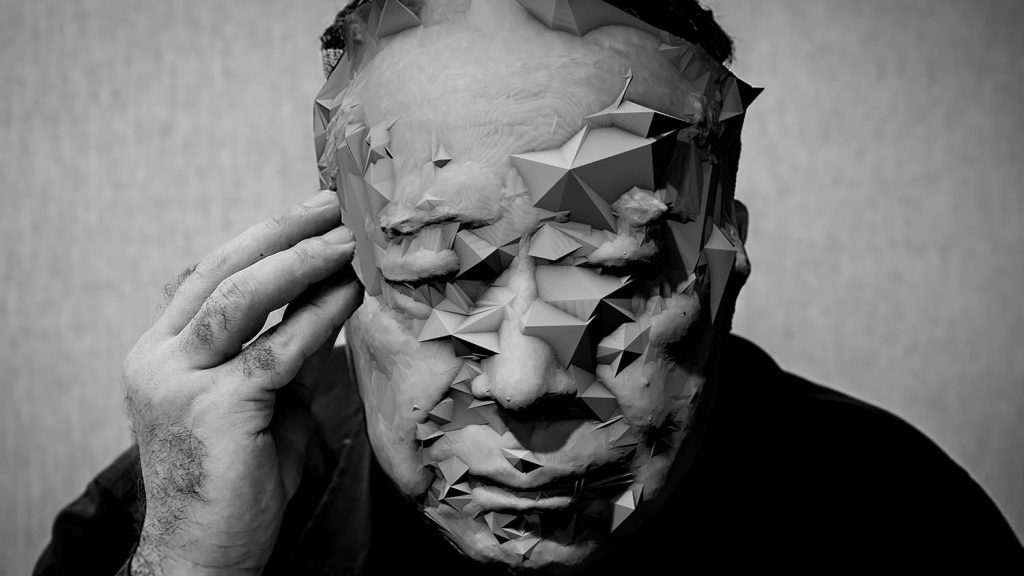 Links to artworks:
Bloodlines
https://www.storynest.com/pix/_4proj/ds_bloodlines/p0.php?lang=en
Bodyless
https://www.storynest.com/pix/_4proj/i_bodyless/p0.php?lang=en