Biography
Since 2001 Volker Morawe and TilmanReiff are creating multi-sensory artefacts related to the construction and social aspects of computer game culture. Our interactive installations combine game-logic, media criticism, apparatus parody and childhood memories into engaging man-machine experiences, oftentimes altering the view on the relationship between man and his technology. Beside the main artistic exploration of alternative user interfaces, humor, group experience and hormones are the key ingredients of our work.
ARTWORK
Disque Rythmique
Interactive installation
The beat is a disc. The world of electronic music is inconceivable without the Vynil disc. The principle of rotation is omnipresent. The rhythm of day and night is conditioned by the rotation of the globe (or is it a disc?). As soon as one day comes to an end, the next morning announces itself. And so it is with the beats in the electronic dance music: After the four is before the one. The strength of beats in electronic music is the monotony, the seemingly endless repetition, broken by small variations and changes in sound and structure. Vibrations and movements of the beats are in this case comparable to a continuous rhythmic disc, the disque rythmique. ///////////fur//// 2018, turntable, electronic sound generator, custom electronic.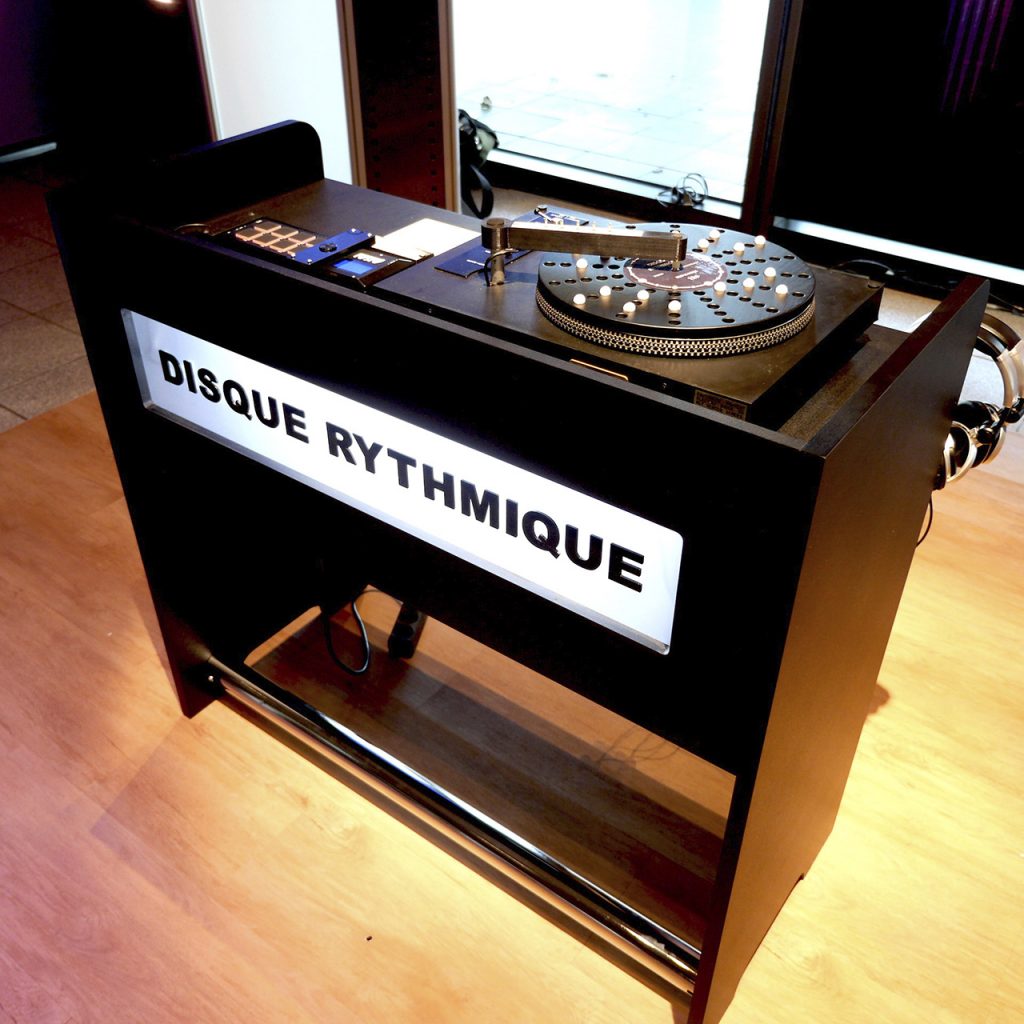 Link to artwork: