Biography
Kühfuß finished his academic studies of visual art in the new media art class by Ulrich Wegenast at the FKN in 2011. 2012 project grant by Karin-Abt-Straubinger-Stiftung. 2014 winner of the Media in Space Category at the 27th Stuttgarter Filmwinter. 2015-19 Studio Grant by the city of Stuttgart. Exhibitions (selection): Ars Electronica, EMAF, CYNETART, U14 Baumwollspinnerei Leipzig, Stuttgarter Filmwinter, WKV, FILE Festival, WRO Bienale, Galerie Merkle, Kassler Dokumentarfilmfestival, ADAF, Kunststiftung Baden Württemberg, Spark Contemporary Art Space, Patchlab, B-Seite Festival, Fluctuating Images, University of Toronto, University of Viena.
ARTWORK
Nintendogs
Installation (Nintendo DS, microcontroller, stepper, aluminum frame, software)
Do robots dream of virtual puppies? Nintendogs is a gameboy game about training dogs. In addition, or more likely, about simulated leisure time with the virtual animals is an important part of the game. Nintendogs the installation ask: Will artificial empathy ever play a role? Does a virtual dog notice that he is being stroked by a robot? And can a virtual dog develop sympathies for this robot?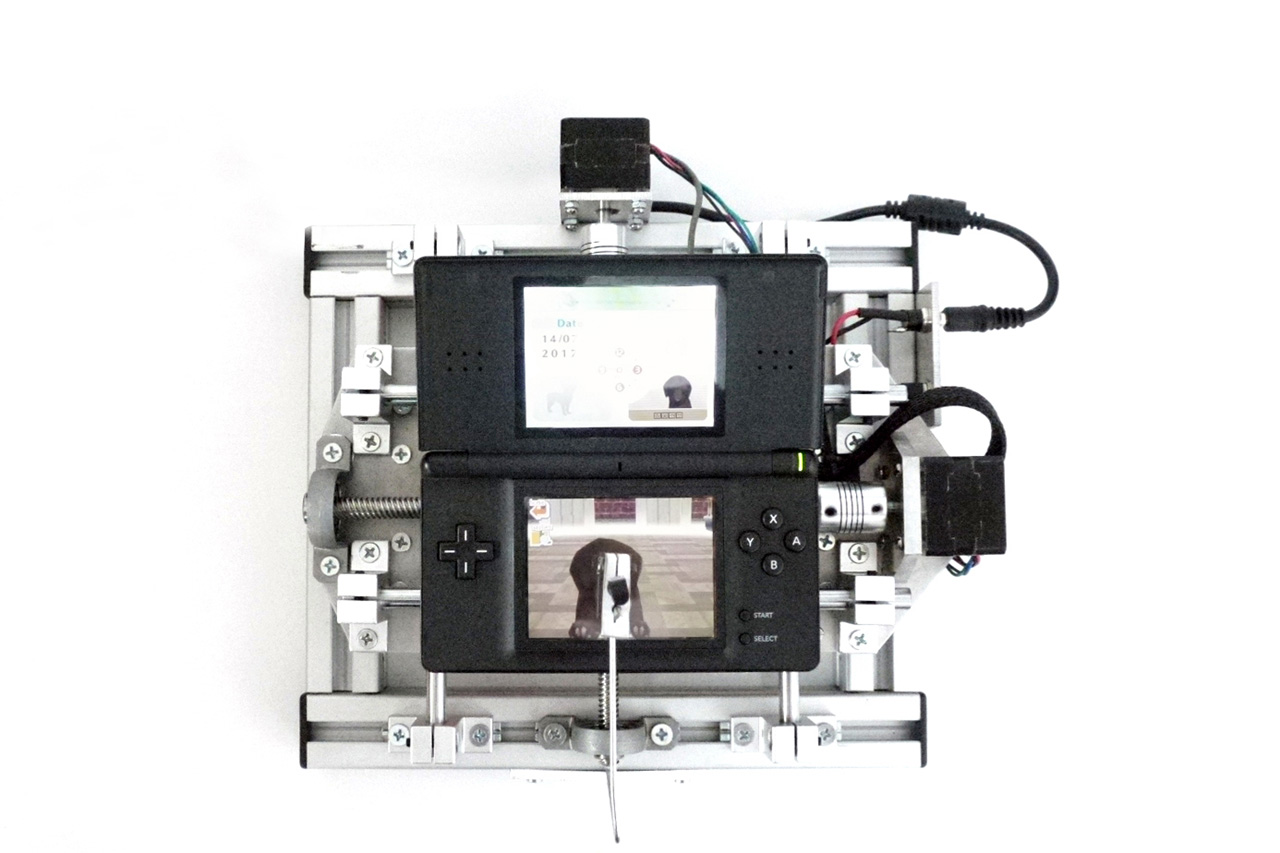 Link to artwork: