Biography
Chris Coleman received his BFA from West Virginia University and his MFA from New York State University at Buffalo. Coleman has exhibited in Asia, Europe, Australia, and both Americas. In North America he has had solo shows at Big Orbit in Buffalo NY, Pratt at Munson Williams Proctor in NY, NE plus Ultra in Toronto, as well as exhibitions at the Albright Knox in Buffalo NY, Spaces Gallery in Cleveland OH, and Minneapolis MN, Austin TX, and was featured in New York City's Times Square as the Grand Prize Winner of the Babelgum Metropolis Art Prize. He currently resides in Denver Colorado (USA) and is an Associate Professor at the University of Denver.
ARTWORK
"Digital derivatives"
Christopher Coleman
USA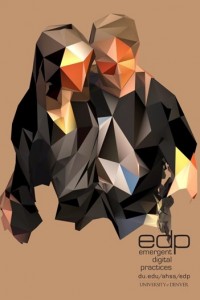 ARTWORK DESCRIPTION:
For Digital Derivatives, artist Chris Coleman will be 3D scanning visitors to the exhibition in order to capture their data. He will then distill and refine the person's data in real-time until the essential unique features barely remain, turning them into a simplified shell which is then printed and shared with the visitor. Over the period of the exhibition the portraits will build up into a broad representation of the city which is displayed whenever the artist is not on site.
All sessions by Christopher Coleman