Biography
Andrey works with digital and analogue media, generative graphics, sound, technological sculpture, media performances and installations. He researches topics of mortality, temporality, autonomy, and memory decay in his artworks. Andrey won the "New Faces" award in the Art division in the 22nd Japan Media Arts Festival in 2018. He is a nominee of the Sergey Kuryokhin Contemporary Art Award for 2018 as part of 4g art group in the category "Art in Public Space". He is the winner of the Art of Neuroscience contest and Niio x AI Art Prizes nominee as part of pt9 art group in 2019. He participated in 17th edition of 404 Festival in 2020. He received an engineering education in the field of alternative and renewable energy sources in 2008-2013 at the Ural Federal University. He participated in the Laboratory of a young artist in the Ural branch of the State Center for Contemporary Art in 2018. He got a master's degree in Digital art at the Far Eastern Federal University in 2018-2020. Andrey was born in Sverdlovsk (currently Yekaterinburg) in 1991. Now he lives and works in Yekaterinburg.
ARTWORK
to whom it may concern
Installation
As media theorist Marshall McLuhan said, electric light is pure information, a medium without a message. It becomes a conduit of information, but it never carries it. But what if information can be hidden where we do not try to see it. Thus, advertising lightboxes located on the Nekrasovsky overpass in Vladivostok face the fact that without maintenance part of their lighting system starts to fail forming original patterns within which we can see the semiotic system. We can see these billboards as 120 unrepeated messages in a language of an unknown addressee. The project to whom it may concern does not simply analyse or represent the message encoded within the system but tries to continue this bizarre light language using machine learning algorithms, as if to extend the language, removing artefacts and helping to identify patterns corrupted by time.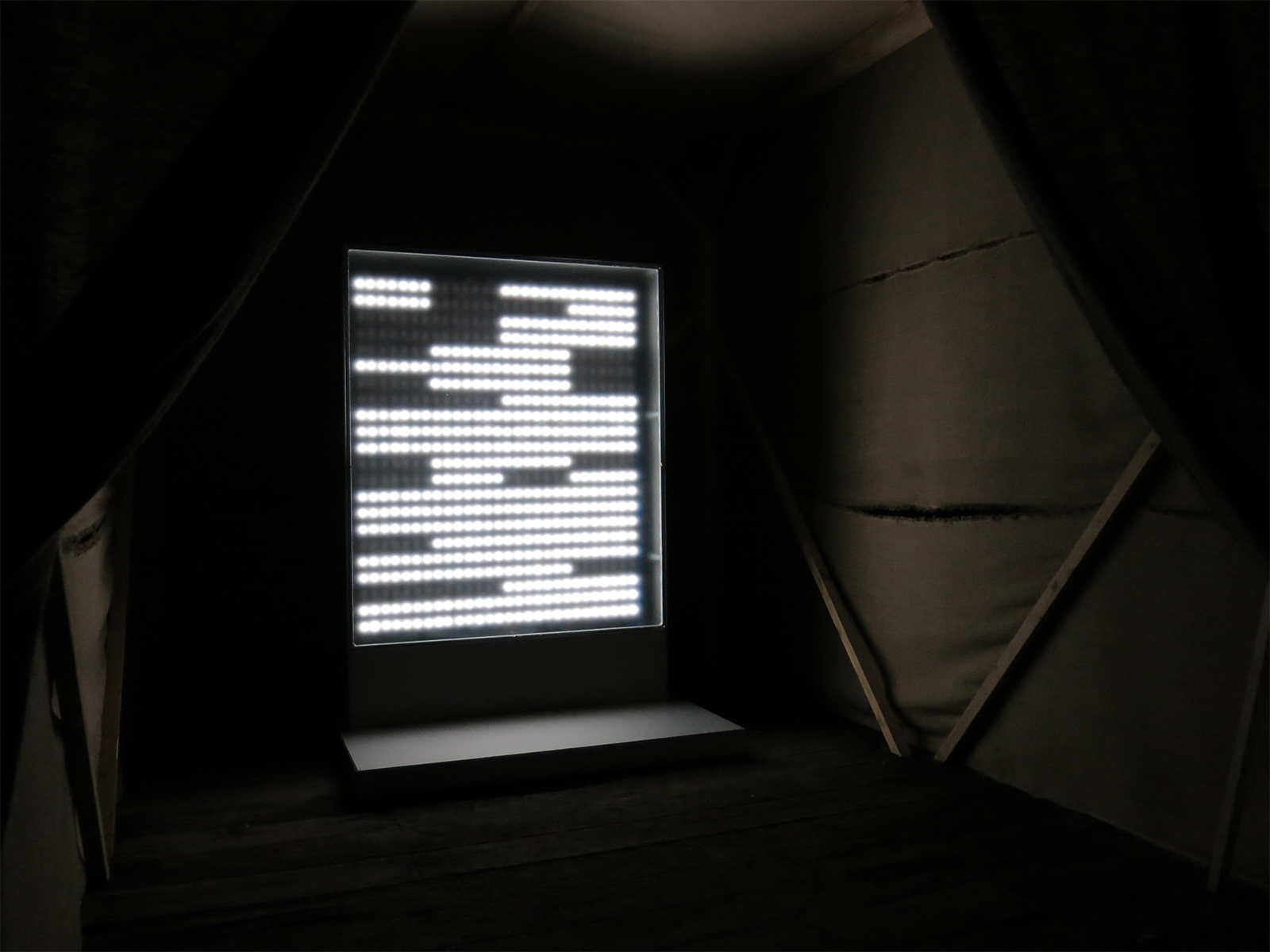 Link to artwork: